Urban Apartment Rentals
1 Bedrooms Starting At $1495
2 Bedrooms Starting At $1795
3 Bedrooms Starting at $1925
Live the carefree downtown life at Coachman Apartments – the utilities are on us! Spacious, renovated & comfortables rentals with an abundance of amenities.
lifestyle
You can have it all
At Coachman Apartments, there is no compromise. Enjoy downtown living and modern amenities at a reasonable price (with utilities included), all while experiencing the live-work-play lifestyle.
location
Heart of downtown
Ideally located within the highly desirable Golden Triangle District of Ottawa, we are steps from Elgin Street's restaurants, bars and boutiques, and just a short walk to the bustling downtown core and Byward Market.
The building itself is situated on a quiet residential street and directly adjacent to Minto Park, so you will also be within walking distance of Ottawa's historic Rideau Canal, Confederation Park and Parliament Hill.
77 Cartier Street, Ottawa ON
suites
The outlook is good – spacious suites with a view
Our recently renovated rentals boast views of the historic Ottawa skyline, which you can drink in from the comfort of your private balcony. And at only 120 suites, our 12-storey building features spacious and comfortable units in comparison to others in the downtown area.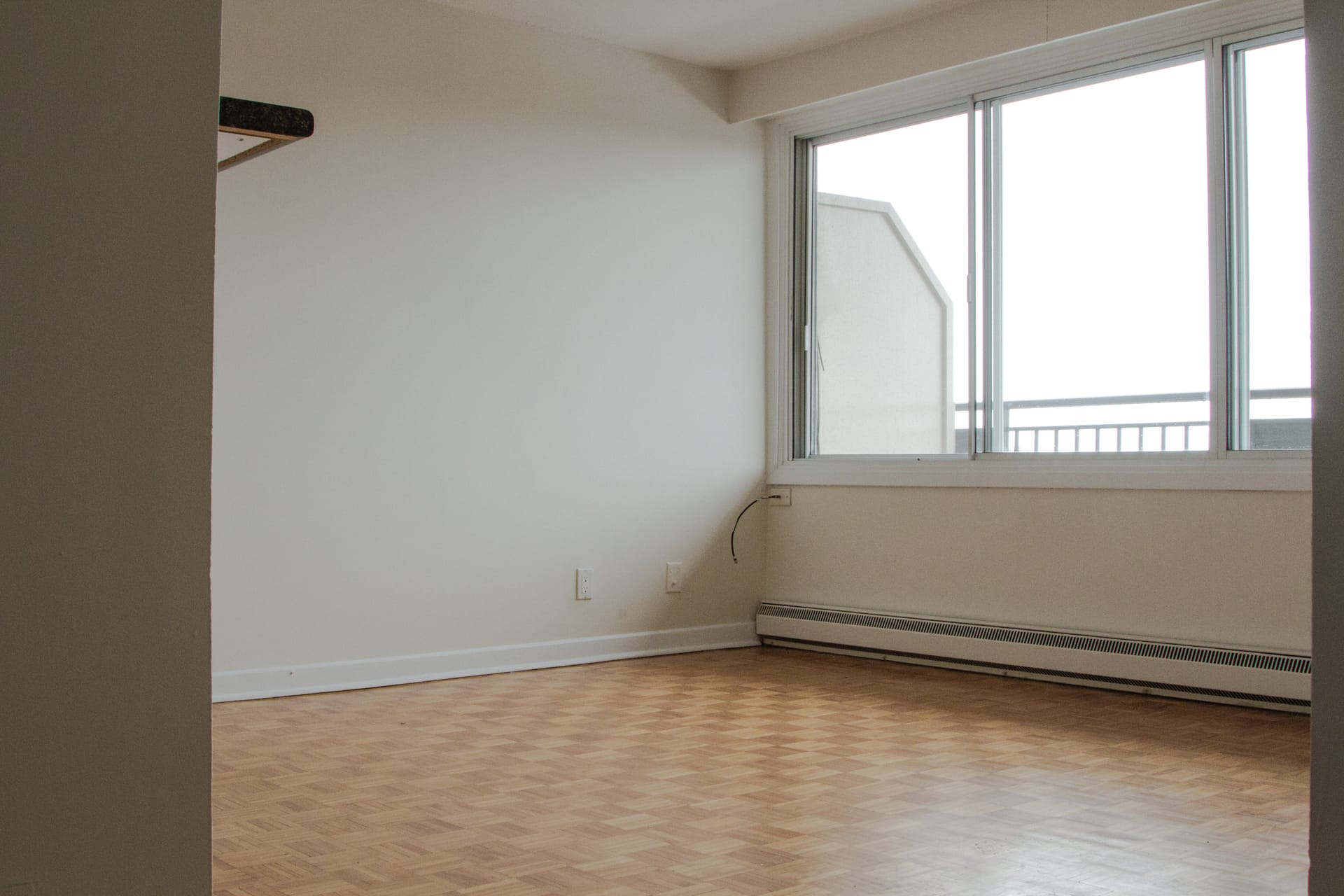 Studio Suite
Learn more about our studio suites, combining the living room, bedroom & kitchen into a single room. Perfect for a modern individual.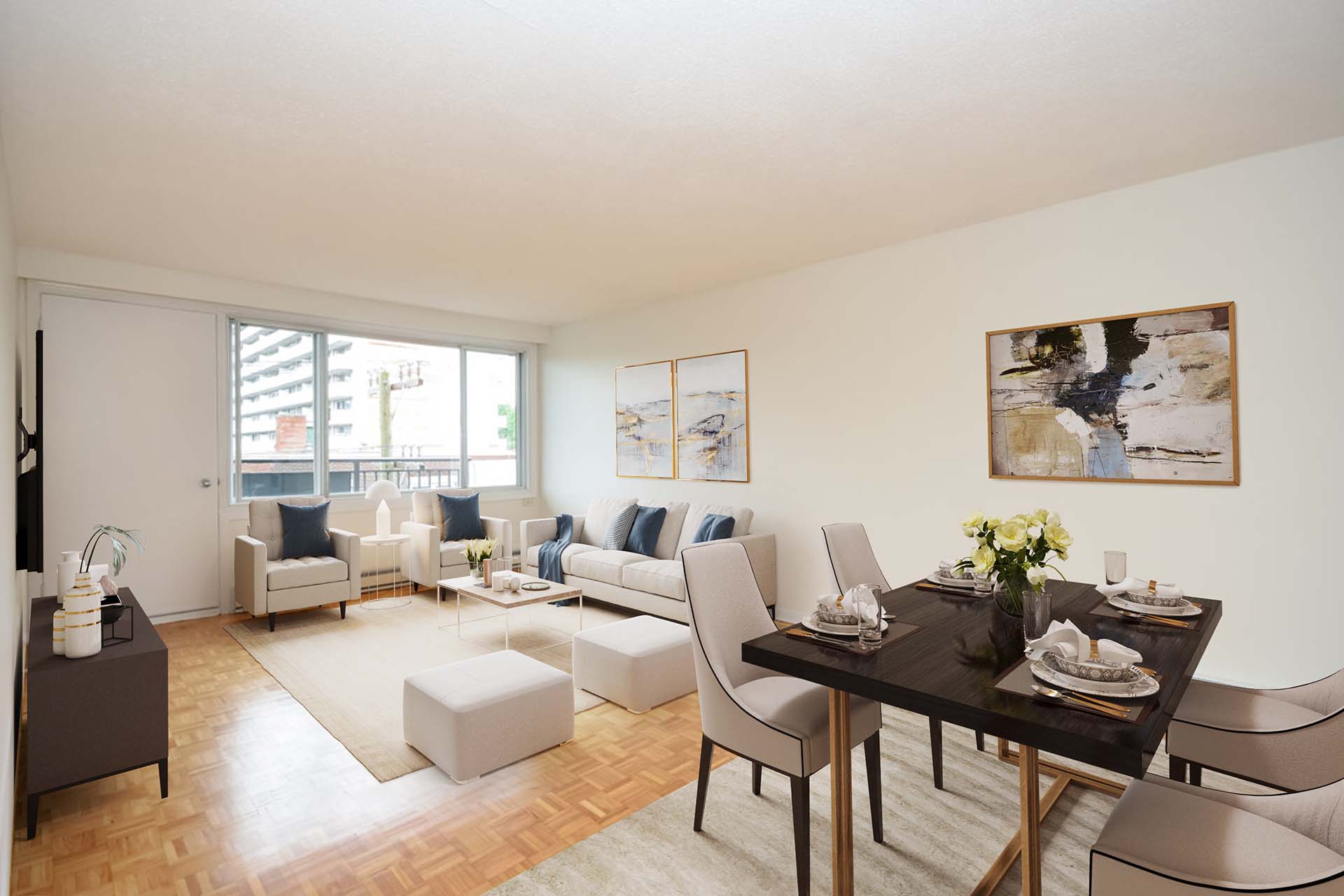 1 Bedroom Suite
View our 1 Bedroom suites, with many different spacious floor plans with breathtaking views. There is sure to be one you can call home.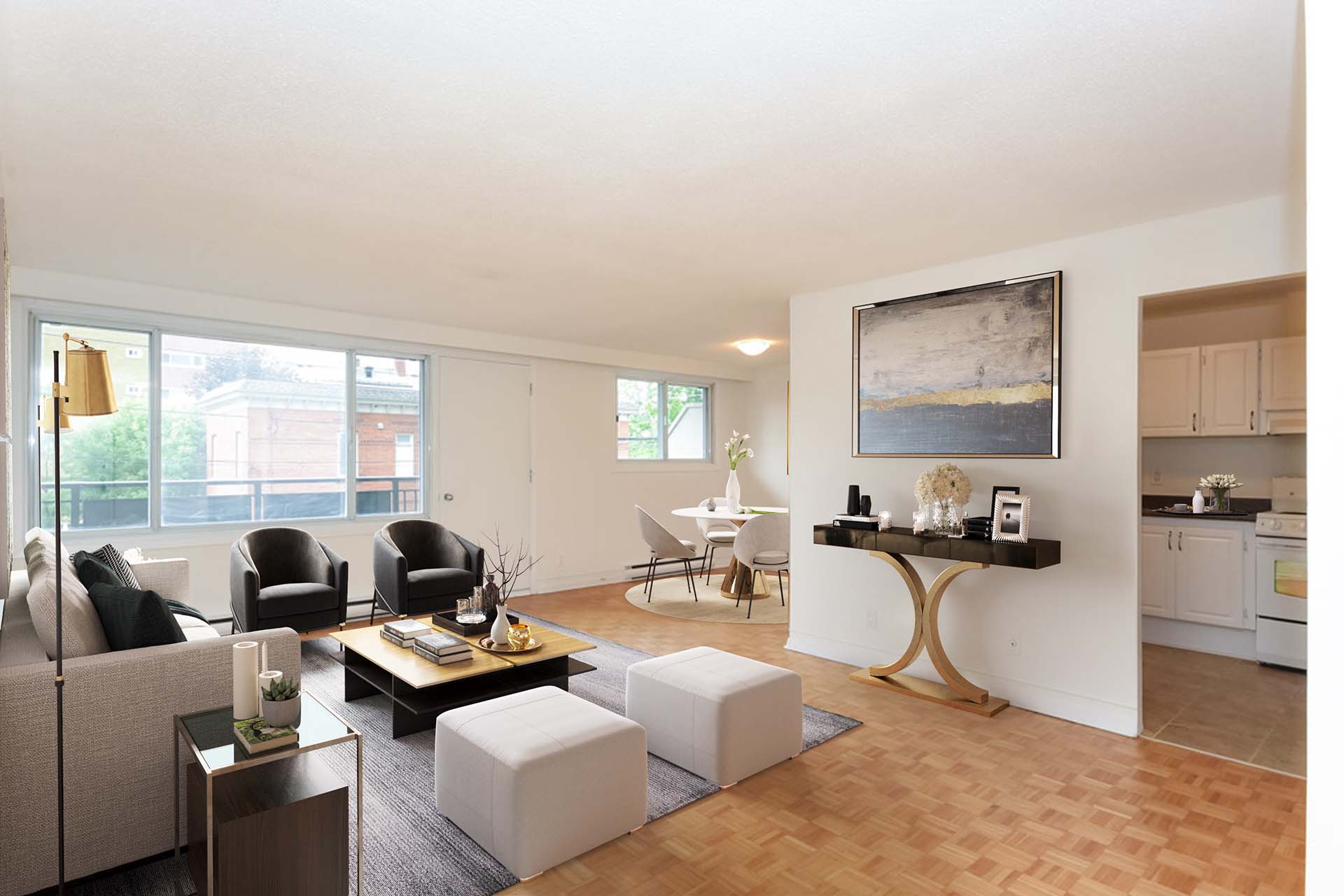 2 Bedroom Suite
Discover our beautiful 2 bedroom suites. It features spacious and comfortable units in comparison to others in the downtown area.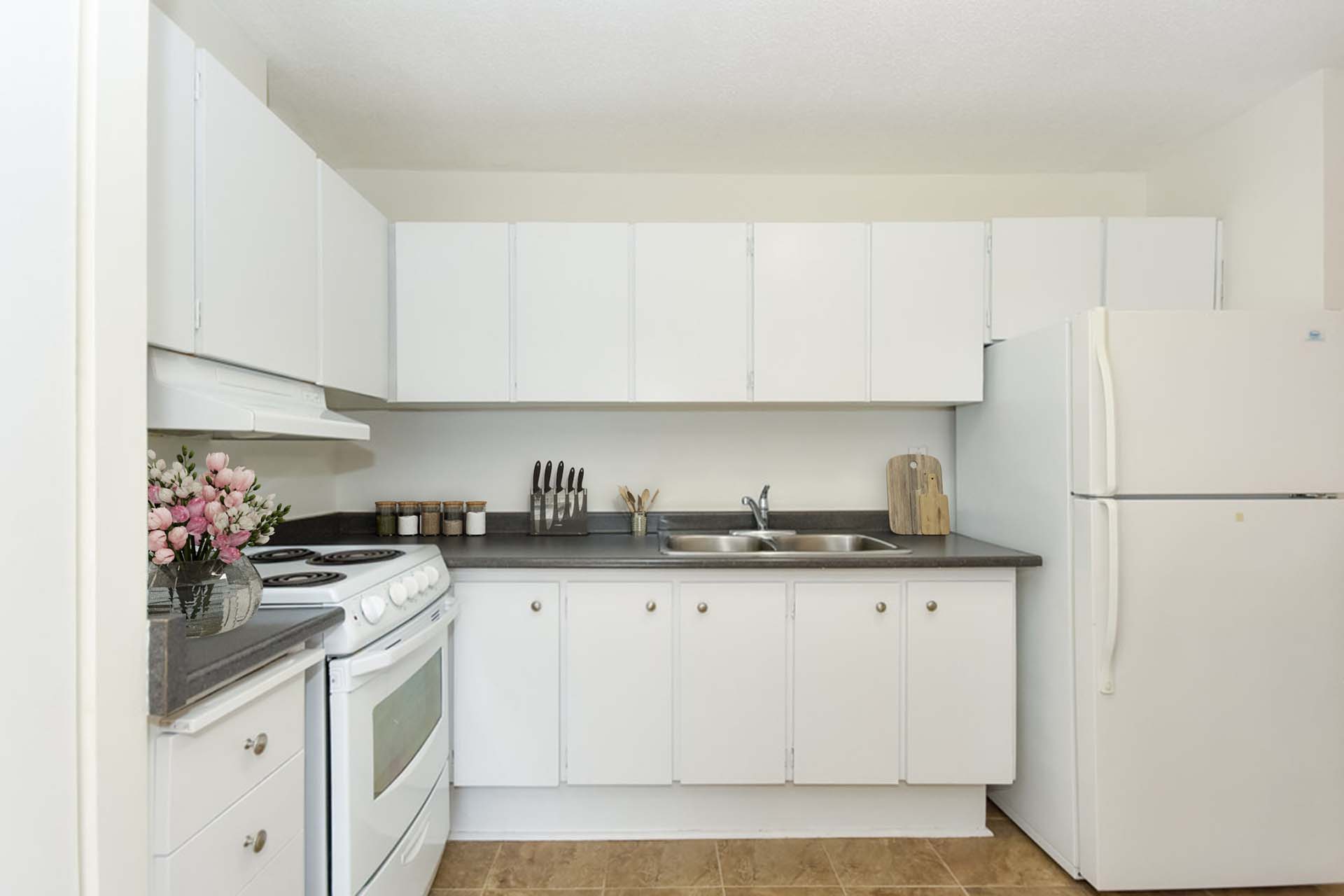 3 Bedroom Suite
Explore our amazing 3 bedroom suites, we are one of the only buildings in the vicinity to have them available. So you can bring your friends too!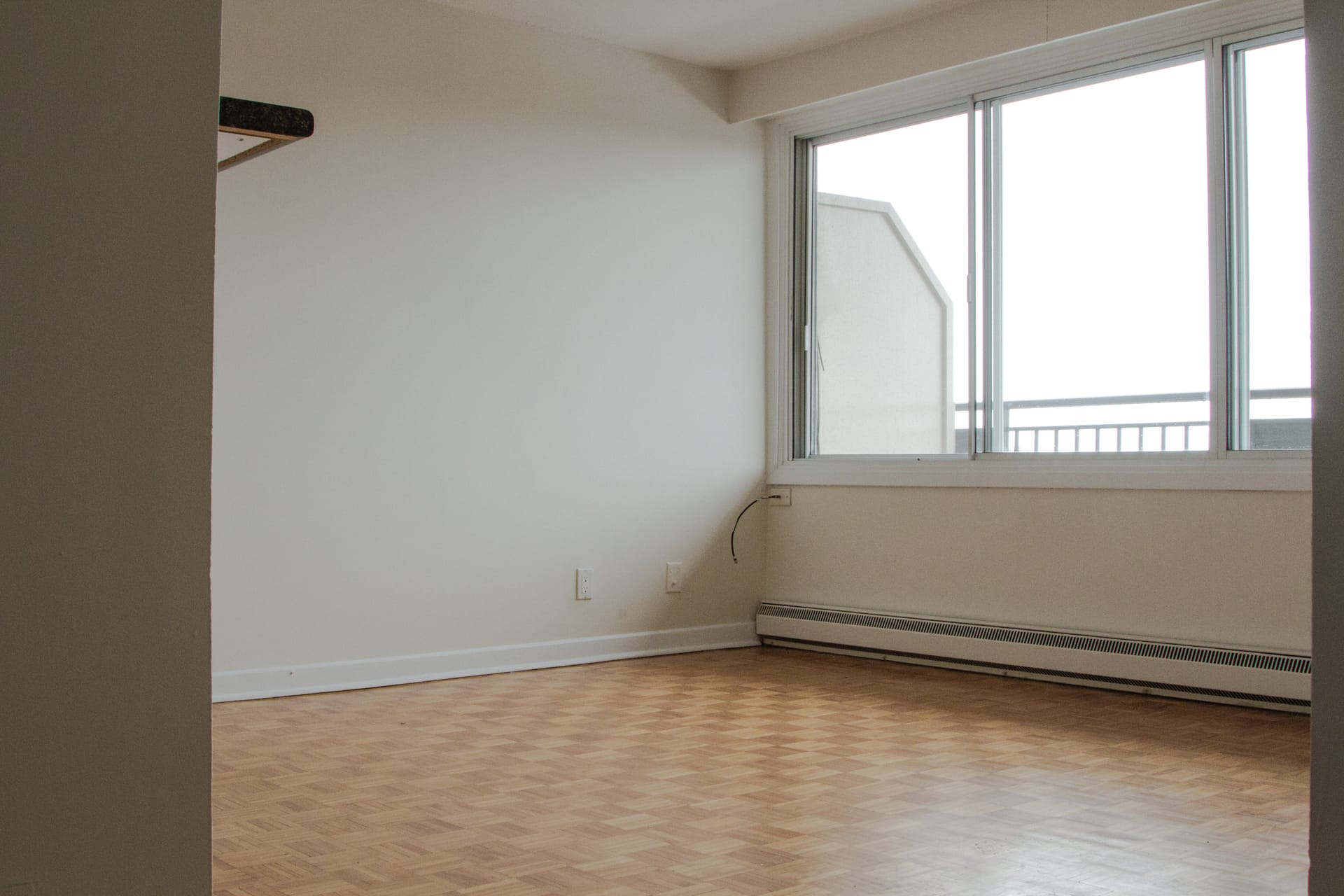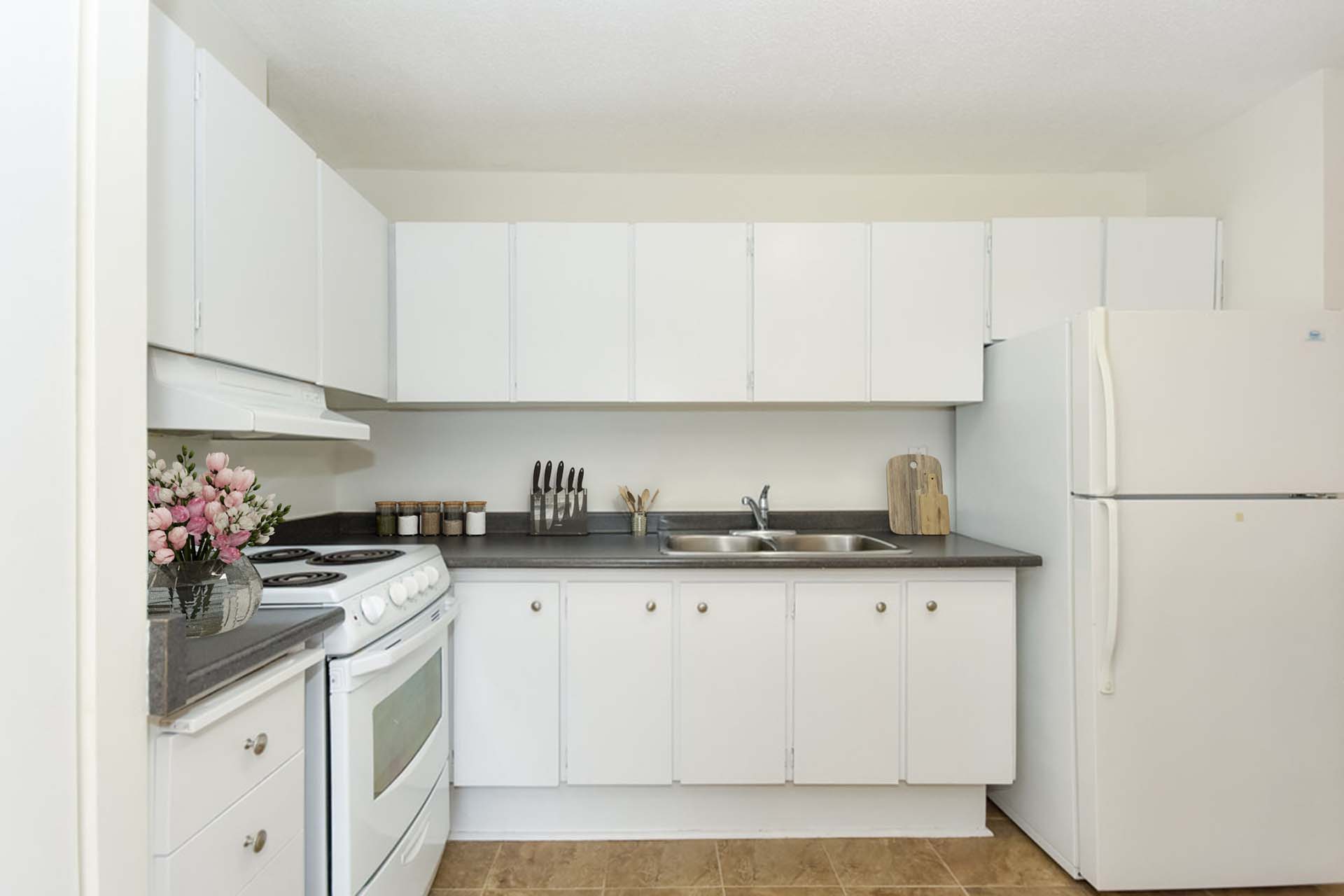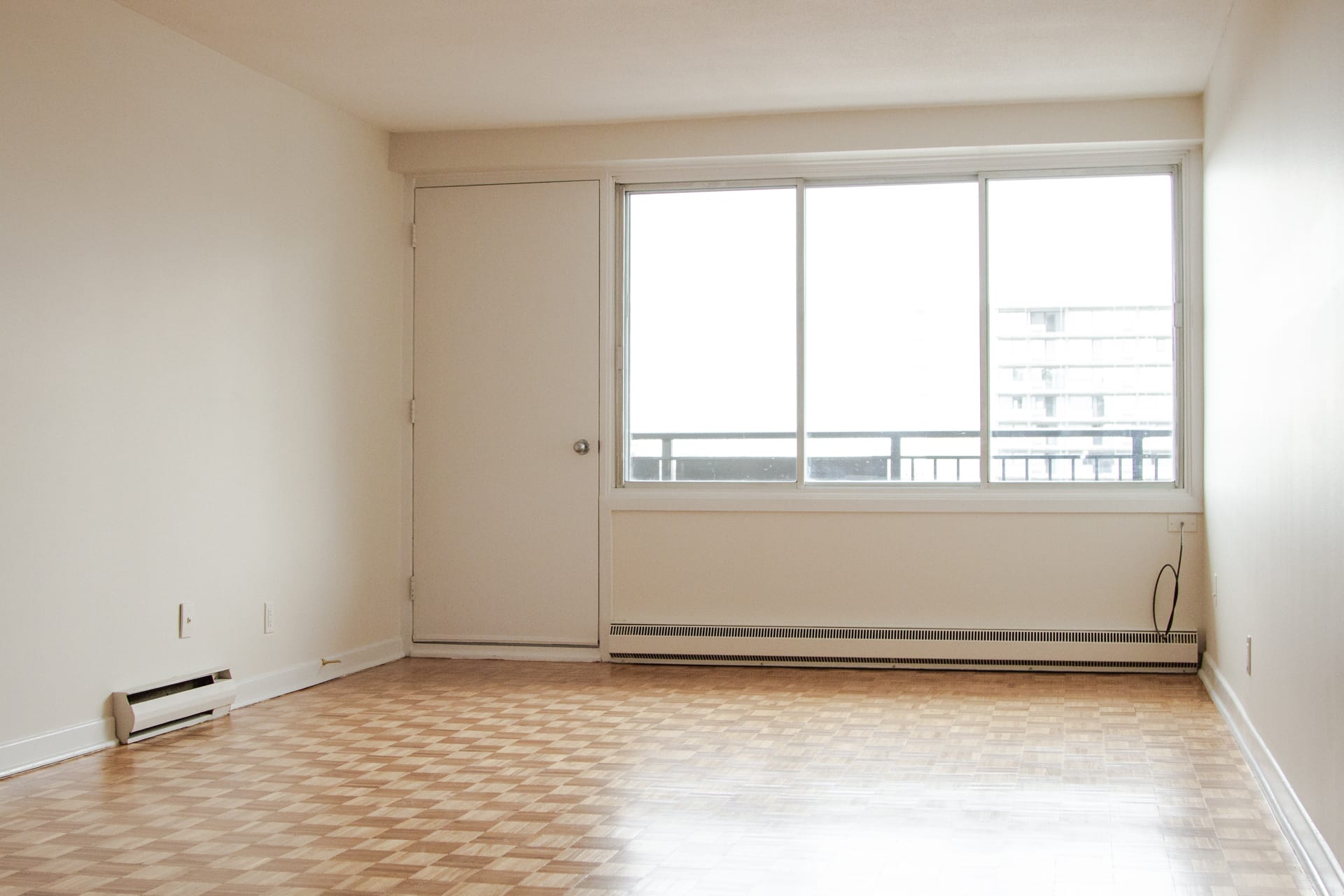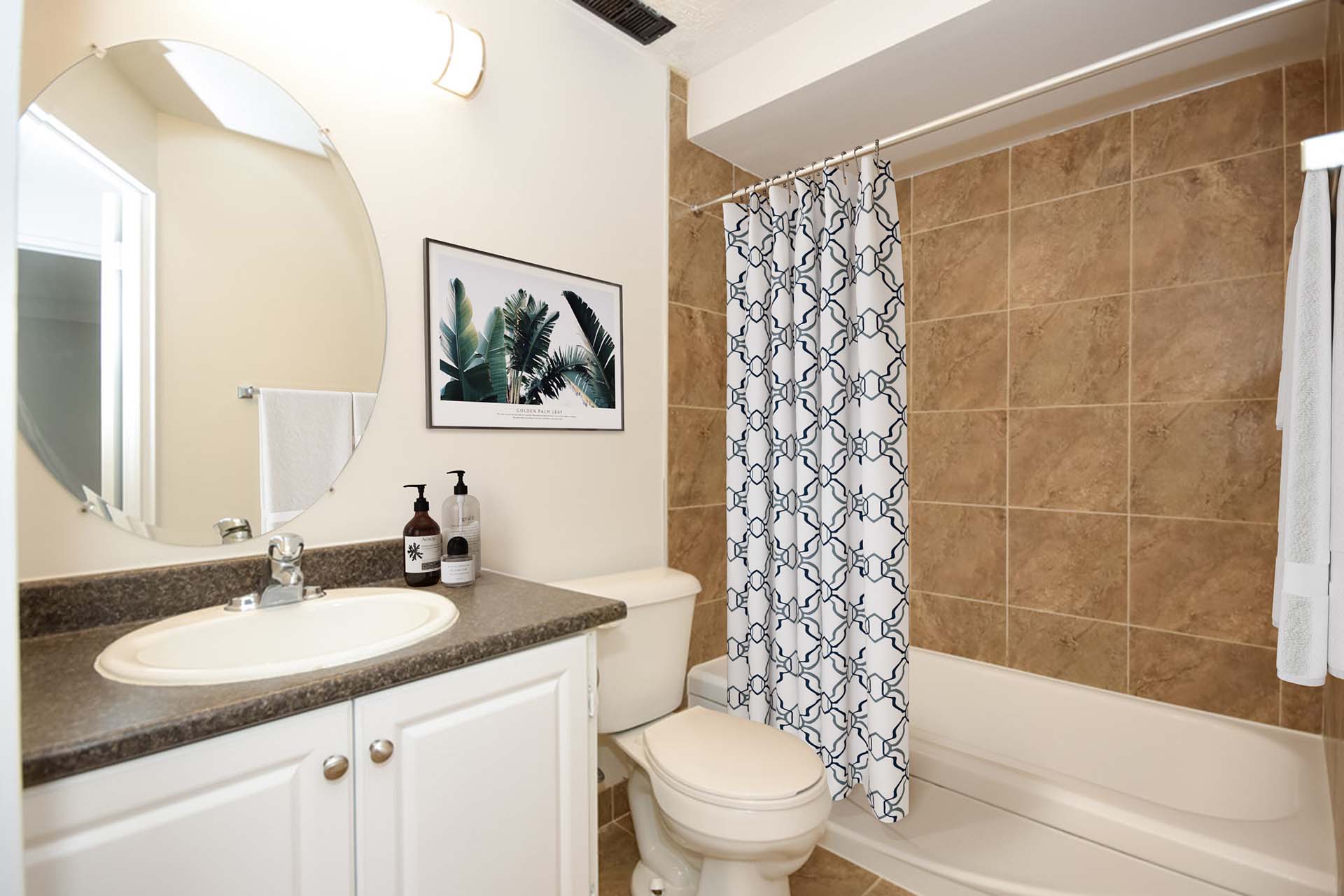 features
Amenities in abundance
From onsite parking to a brand-new gym, Coachman Apartments has everything the modern lifestyle requires. Get connected with fiber internet, take advantage of our storage lockers and enjoy the convenience of our on-site laundry facilities.
Take a tour today to see what Coachman Apartments has to offer!
about us
Reliable & Responsive
Coachman Apartments features an onsite representative, meaning most work-orders can be dealt with within moments – that's responsive service when and where you need it. And as an independent management team, our focus is solely on Coachman Apartments – it's our priority to ensure our tenants are cared for from the moment you move in until the day you leave. That's our promise.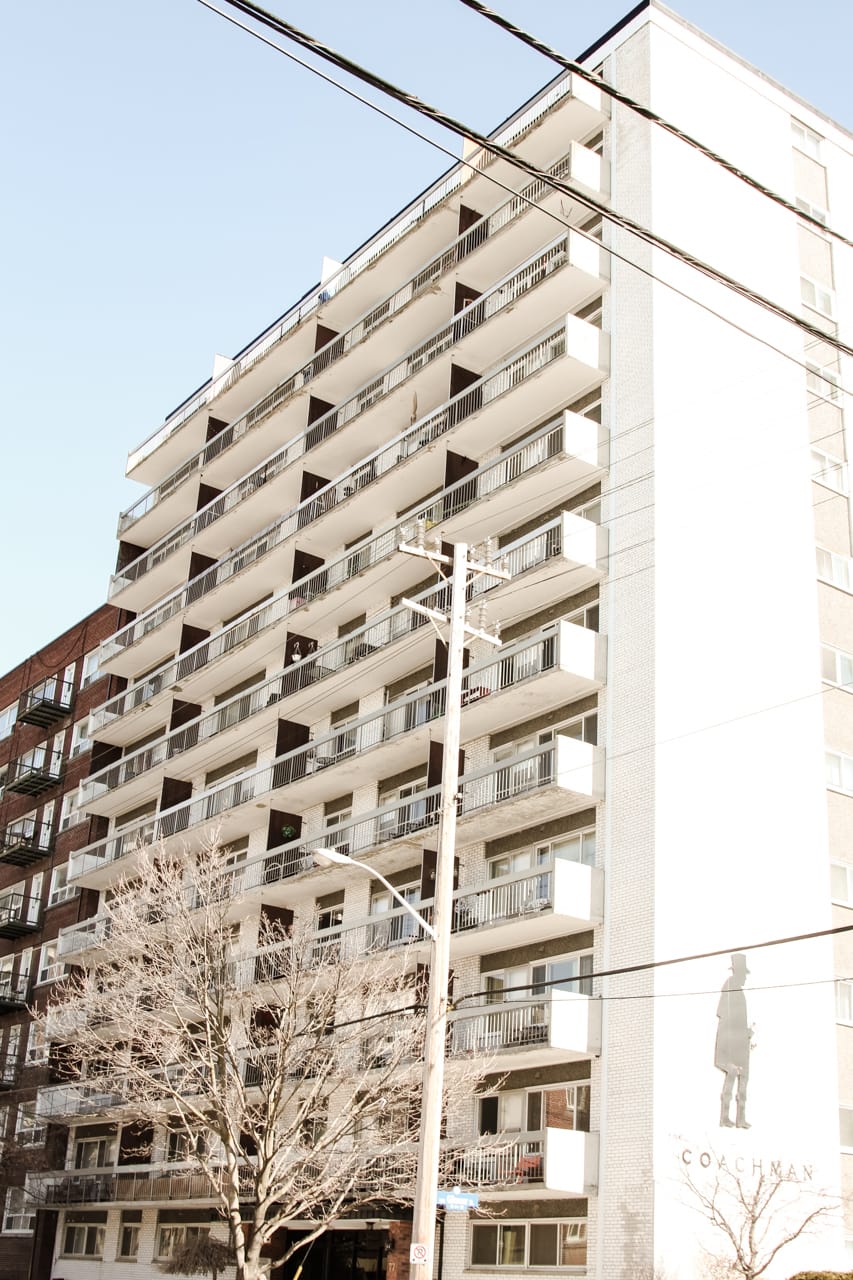 "The Coachman is a great building-the suites are spacious and newly renovated and the brand new fitness centre is a nice addition! Its reassuring living in a building where managers actually care about you and address any issues or concerns right away. Cant beat the location either – right in the heart of the Golden Triangle!"
"The Coachman was our home for seven years, and we loved every minute of it! The staff was helpful and friendly, and always got back to us quickly when we reached out to them for help. They clean the building daily and clear the entrance and parking lot first thing in the morning during winter months. The neighborhood was second to none. The apartment is located on the corner of Minto Park and only one block east of Elgin Street made downtown life a dream. We highly recommend The Coachman to anyone looking for a home in Ottawa!"
"From the moment we entered the apartment at our viewing, we knew this was it: spacious, bright and newly renovated, it was perfect. After moving in, it proved to be all we could ask for: utilities included, a superintendent on site for urgent needs and owners who respond to emails and queries quickly. They even offered us a larger 3-bedroom apartment when it became available. All staff is helpful and friendly, and always got back to us quickly when we reached out to them for help.
The entire building is maintained very well and the location is amazing: close to the canal, with a view of a park and yet just a block away from Elgin St and downtown. The streets are quiet at night and we never had any issues with noise from other apartments on our floor or above/beneath us.
Thank you for the wonderful home we had for eight years, we highly recommend the Coachman Apartments!"
"Lived in a one bedroom corner unit for a few years and absolutely adored our time here. Every time you walk into the building you feel at home, the staff and residents are all so kind and welcoming. The building is very quiet and has great soundproofing between the units. Huge balconies, great layouts. Plenty of storage and freshly painted and cleaned when you move in. The area is highly desirable and if I didn't have to move for a job I would have stayed here! A great place to call home"
"After living in the building for five years, we can safely say that this was the best location we've had for downtown living, the location was amazing, the building was exactly what we were looking for – both the apartment itself and the amenities. It was great seeing all of the upgrades constantly happening, and the attention to detail by staff was amazing. Staff were incredibly understanding and responsive (no matter what the issue was). We would recommend this building to anyone looking for a quieter place to live downtown, with respectful neighbours and an incredible location."
connect
Be close to… everything!
If you'd like to check for availability or be put on our waiting list at the Coachman Apartments, please complete the form to the right and we'll get back to you as soon as possible.
Legal
NOTE: Please read this disclaimer in its entirety before using our website. For the purpose of this disclaimer, Coachman Apartments will be referred to as "The COMPANY".
Terms & Conditions
THE SERVICE AND CONTENT FROM OR THROUGH THIS SITE ARE PROVIDED "AS-IS," "AS AVAILABLE," AND ALL WARRANTIES, EXPRESS OR IMPLIED, ARE DISCLAIMED (INCLUDING BUT NOT LIMITED TO THE DISCLAIMER OF ANY IMPLIED WARRANTIES OF MERCHANTABILITY AND FITNESS FOR A PARTICULAR PURPOSE). THE INFORMATION HEREIN MAY CONTAIN BUGS, ERRORS, PROBLEMS OR OTHER LIMITATIONS. THE OWNER OF THIS SITE ASSUMES NO LIABILITY OR RESPONSIBILITY FOR ANY ERRORS OR OMISSIONS IN THE CONTENT CONTAINED ON THIS SITE.
User agrees to indemnify, defend and hold Owner and its affiliates, licensors, content and service providers, participating publishers, authors, dealers, and suppliers harmless from any liability, loss, claim, and expense, including lawyer's fees and expenses, related to a User's violation of this Agreement or use of the Web site.
All responsibility or liability for any damages caused by viruses contained within the electronic files or at the site is disclaimed.
Hyperlinks
This site contains links to other Internet sites. Such links are not endorsements of any products or services in such sites, and no information in such site has been endorsed or approved by the COMPANY.
Submissions
All remarks, suggestions, ideas, graphics, or other information communicated to the COMPANY through this site (collectively, the "Submission") will forever be the property of the COMPANY. The COMPANY will not be required to treat any Submission as confidential, and will not be liable for any ideas for its business (including without limitation, product or advertising ideas) and will not incur any liability as a result of any similarities that may appear in future products or operations of the COMPANY. Without limitation, the COMPANY will have exclusive ownership of all present and future existing rights to the Submission of every kind and nature everywhere. The COMPANY will be entitled to use the Submission for any commercial or other purpose whatsoever, without compensation to you or any other person sending the Submission. You acknowledge that you are responsible for whatever material you submit, and you, not the COMPANY, have full responsibility for the message, including its legality, reliability, appropriateness, originality, and copyright.
Privacy Policy
We respect the privacy of everyone who visits this website. As a result, we would like to inform you regarding the way we would use your personal data. We recommend you to read this privacy policy so that you understand our approach towards the use of your personal data.
By submitting your personal data to us, you will be treated as having given your permission – where necessary and appropriate – for disclosures referred to in this policy. Under no circumstances will The Company sell, distribute, or otherwise disclose personal information or contact lists to third parties. However, limited disclosure may be required as part of The Company fulfilling its stated business duties and day-to-day operations. This may include consultants, suppliers, or business partners of the Company, but only with the understanding that these parties obey and abide by this Privacy Policy, to the extent necessary of fulfilling their own business duties and day-to-day operations.
Please be assured that we will not use your information for any purposes if you have indicated that you do not wish us to use your information in this way when submitting the information or at a later stage.
Collection of non-personal information
We may automatically collect non-personal information about you such as the type of internet browsers you use or the website from which you linked to our website. We may also aggregate details which you have submitted to the site (for example, your age and the town where you live). You cannot be identified from this information and it is only used to assist us in providing an effective service on this website. We may from time to time supply third parties with this non-personal or aggregated data for uses in connection with this website.
We have implemented technology and policies with the objective of protecting your privacy from unauthorized access and improper use and will update these measures as new technology becomes available, as appropriate.